Connecting Audio hijack to Shoutcheap



Download Audio Hijack
Once you have Audio hijack installed
Go to your Shoutcheap Control panel > Quick Links > Live Source Connections
Copy your 
Server hostname, Server hostname, Server type, Server port and Password.

NOTE: Your porn number and password will varied depending from your control Panel AutoDJ status (enabled ot disabled)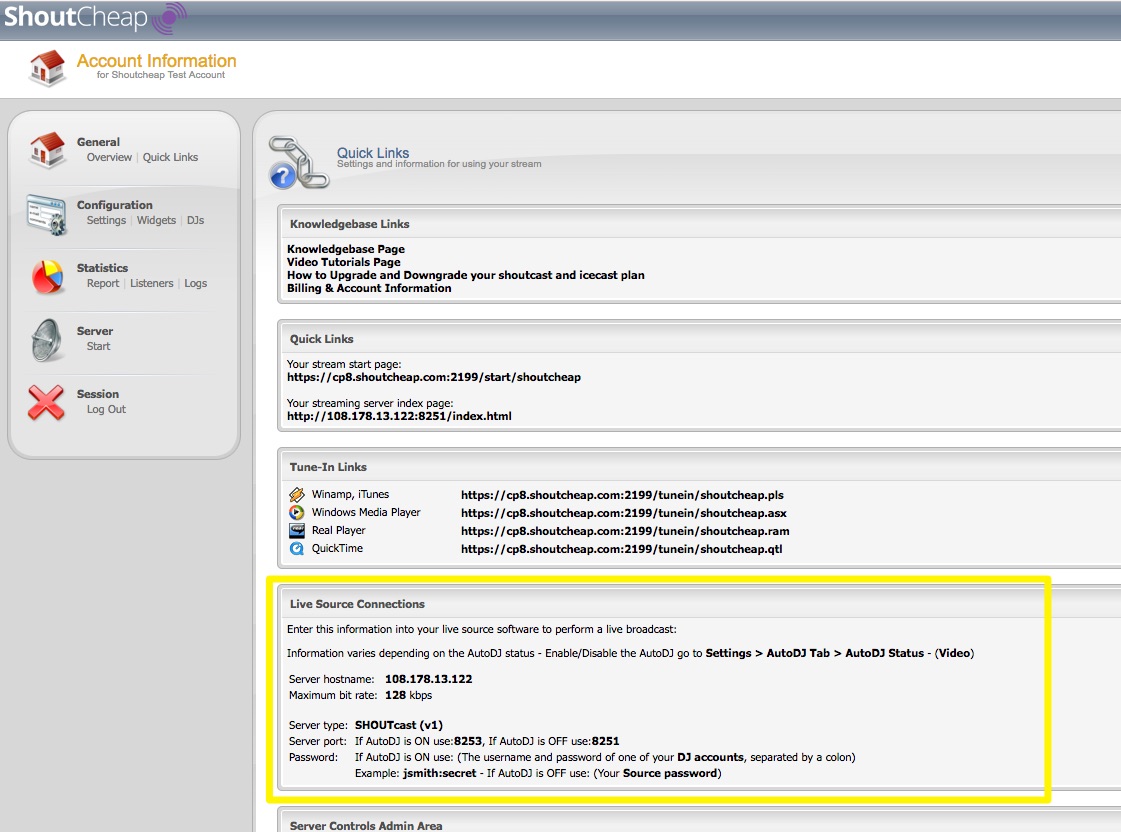 1- Launch Audio hijack
2- Select
New Session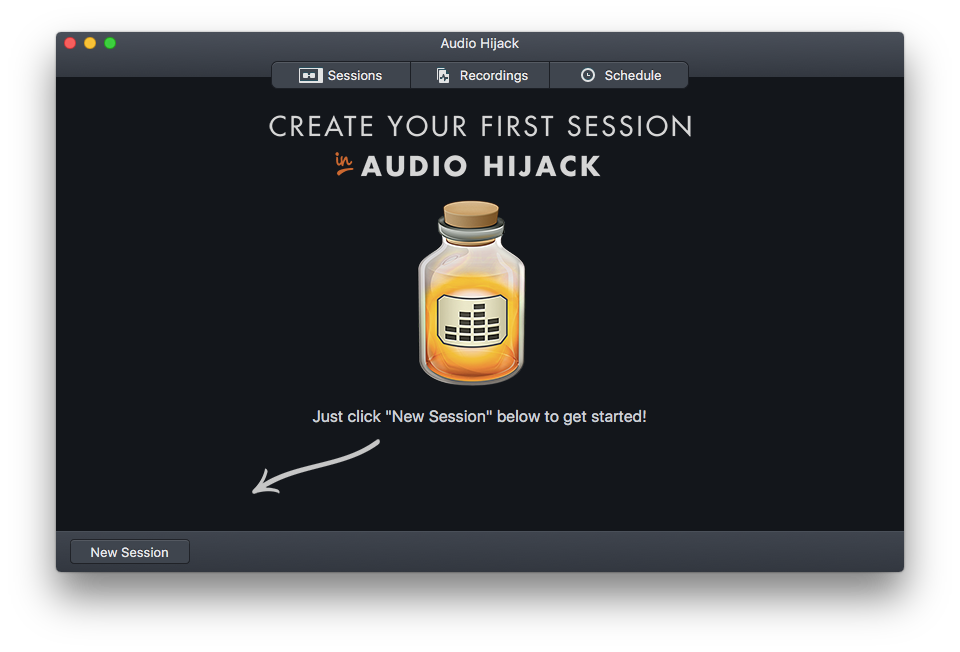 3- Select the
Internet Radio Themplate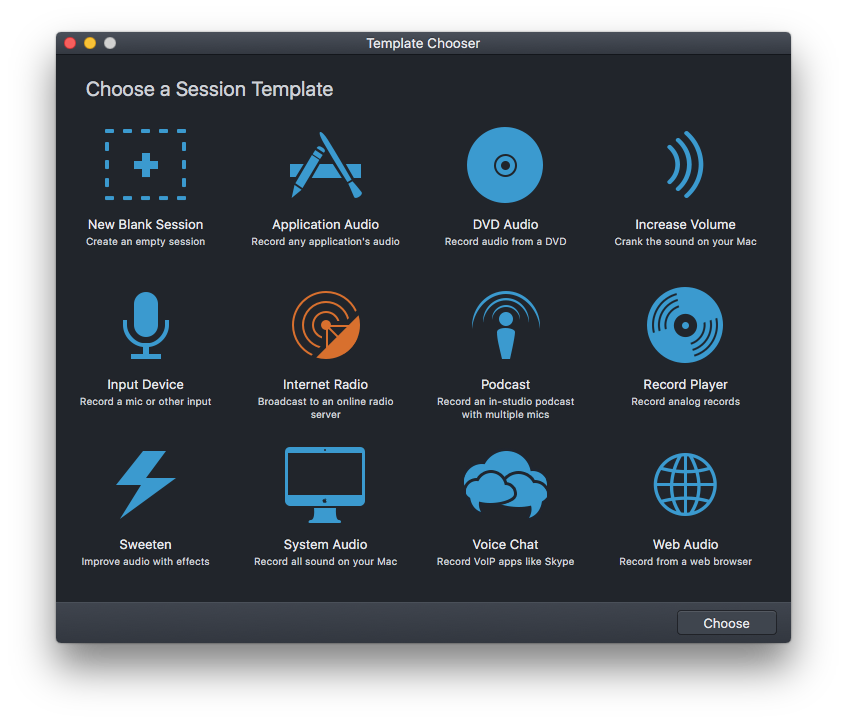 As you see audio hijack just loaded all you need for a quick start.

4- Select the Application Block to select the desired application that you want Audio Hijack to pick the sound from.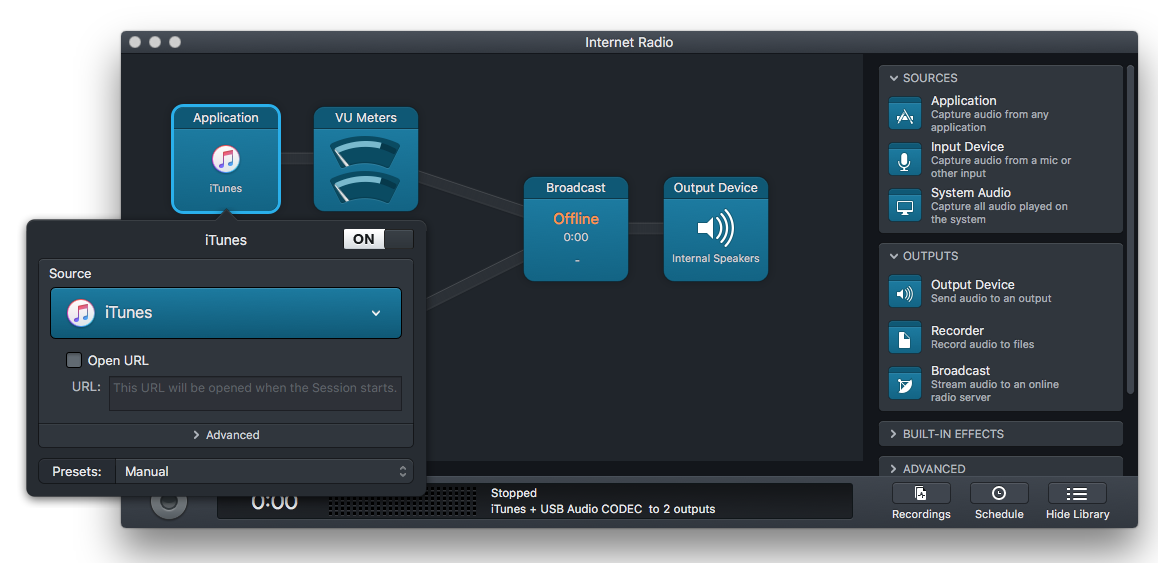 5- Select the Input Device Block to select the microphone, if you do not want to just one simple turn off that block.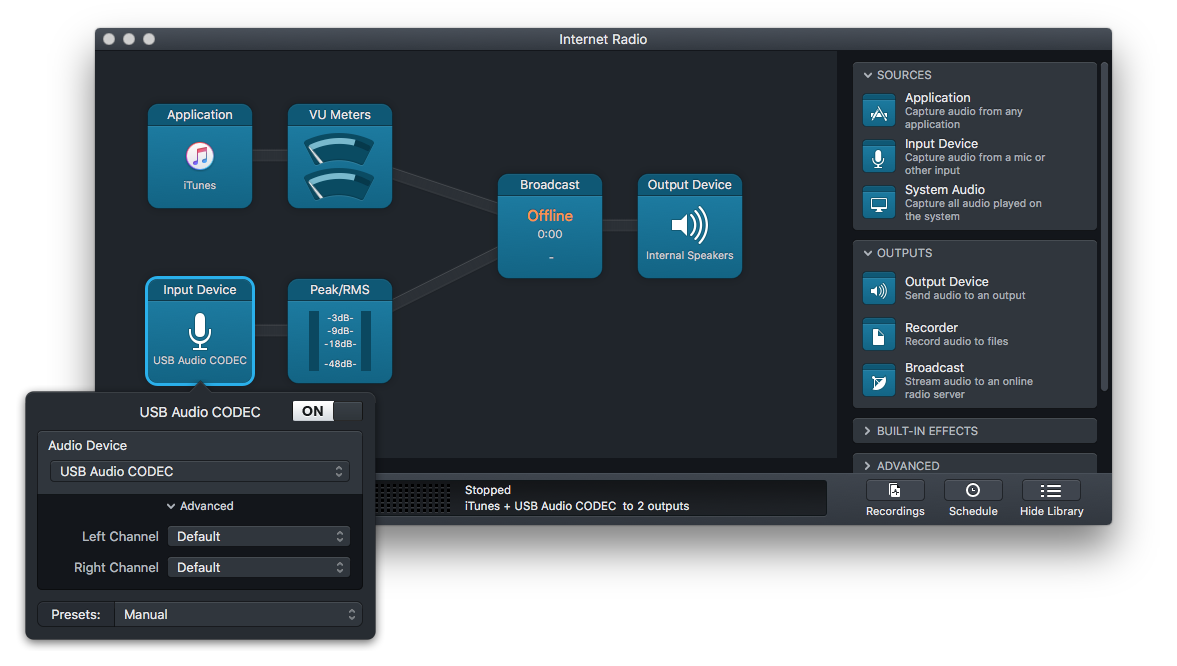 6- Select the Broadcast Block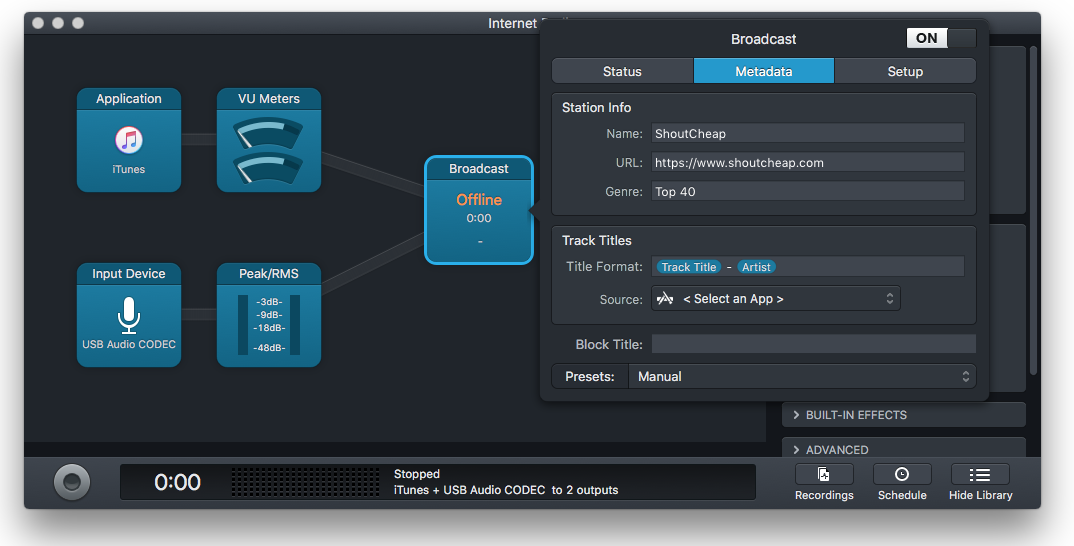 7- Click the Metadata Tab and enter your station details.

8- Click the Setup Tab and enter your Shoutcheap Live Source Connections information.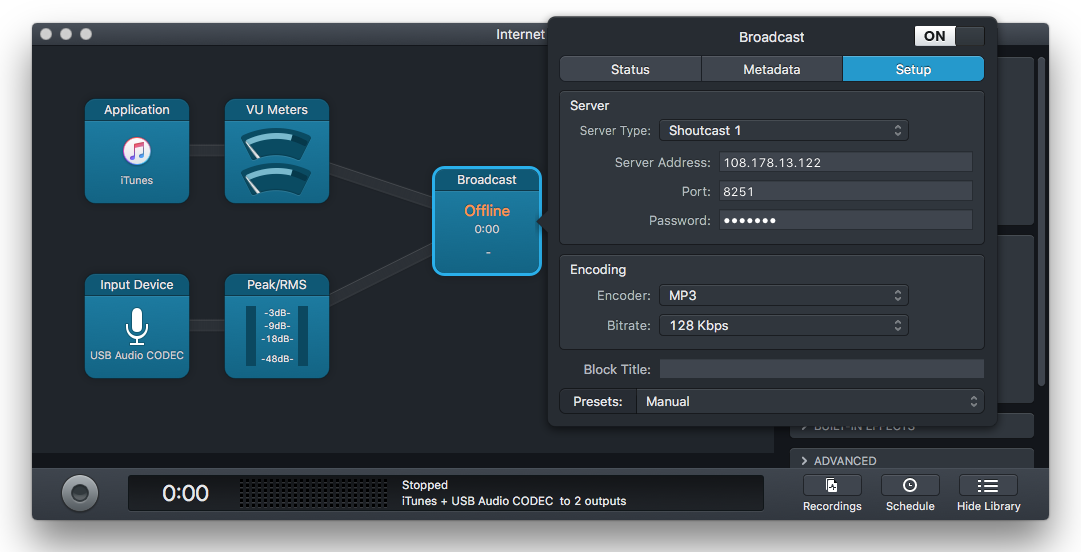 9- When you are ready to broadcast simply select the button on the lower left corner.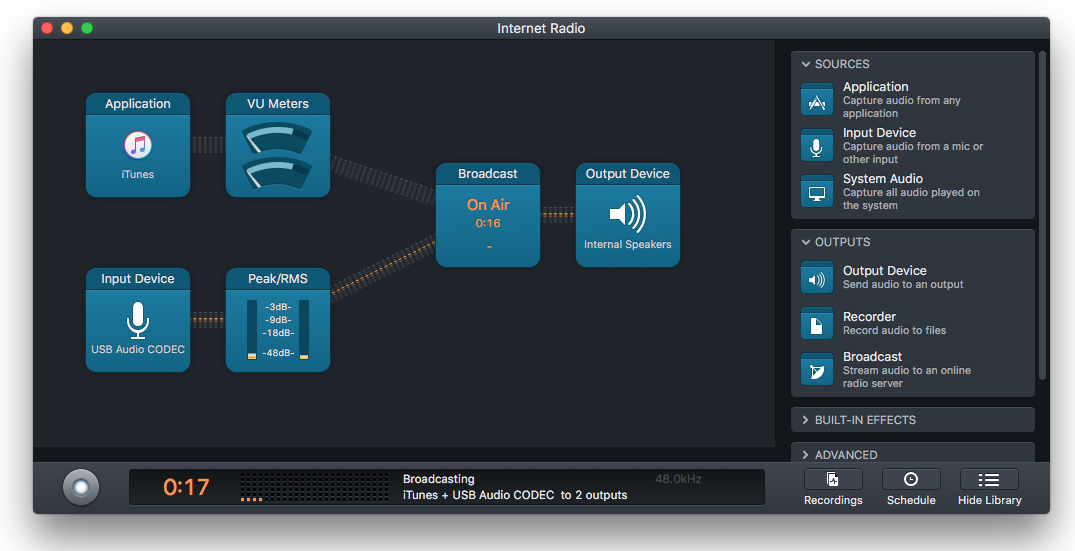 NOTE: If you get this error, go to your Shoutcheap Control Panel and verify that your account is running (Start Mode)