Best Desktop Microphones
The best desktop microphones; Don't matter if you do simple video calls over Skype or Google Hangouts, YouTube videos, podcasts, make music, or have your own radio show online; you will need a good microphone. In this era, where everything is HD, people look for the best quality experiences. Even on YouTube, the most popular YouTube channels are the ones that have a better image and audio quality.
Early this year, there was a survey to users (real consumers) that revealed the favorite microphones in a real-world situation where everyone needs or wants the best audio quality for their money.
Here are 5 of the best desktop microphones based on user reviews and experiences. The best for the money, in a professional-grade, for desktop users, offering superior audio quality, while saving some space are listed here in no particular order: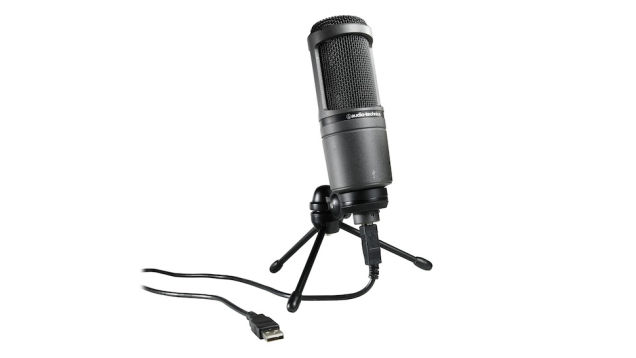 The Audio-Technica AT2020 perfect for recording studios, podcasters and can be used pretty much for anything. The AT2020 delivers a good quality sound; the vocals are clear, straightforward, and crisp. It comes in two models, a USB model perfect for connecting directly to your computer. The original AT2020 XLR model is designed to be connected directly to your mixer or other audio equipment. The USB version is plug-and-play and works with any audio software you already have on your computer. The AT2020 is a cardioid condenser mic, ideal for voice, like podcasting, and voice-overs. It's also a side-address model microphone, meaning it does well when you're not talking directly into the top of the microphone.
It's suggested retail price is $229.99. However, you can find it at Amazon for about $129.99
People who have used this mic said that its low self-noise delivers great performance for voice-overs and praises its durability. It also comes with a mini tripod stand and a carrying case.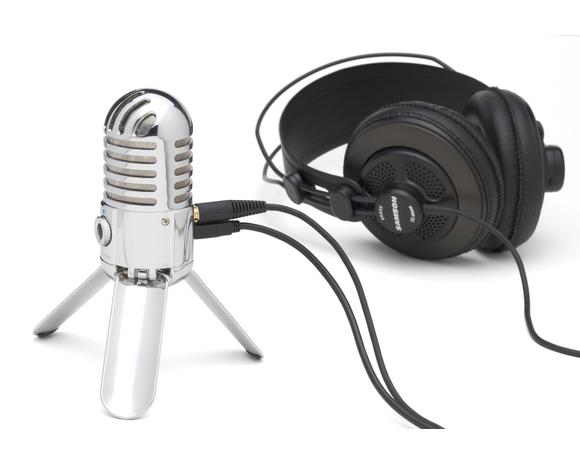 The Samson Meteor is probably one of the smallest USB condenser microphones. It is a USB Microphone that also can serve as an audio input and audio output device. This means you can plug your headphones into the Samson mic and listen to yourself at the same time you record or broadcast.
The Samson Meteor is a cardioid condenser mic, ideal for voice, like podcasting, and voice-overs. It's also plug-and-play; no special drivers are required to work with any of your devices. It will also work with your iPad. If you use it for audio work (Garageband.) you will need an Apple Lightning to USB Camera Adapter Cable.
You can find it at Amazon for about $69.
People who have used this mic said those legs actually fold up around the microphone's top, including the carrying case. It doesn't take up a lot of space. Compared to other mics, the Meteor can compete with more expensive microphones, especially in smaller spaces with less noise.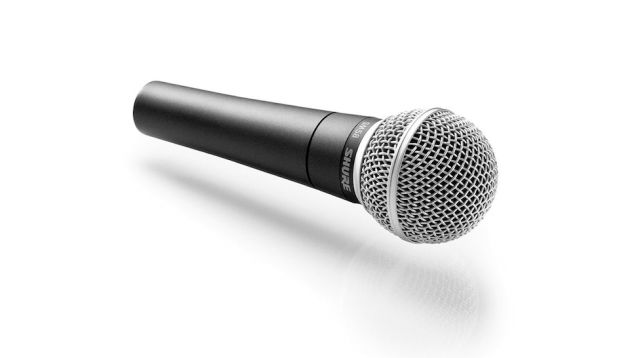 Serious about audio quality? The Shure SM-58 is a standard microphone in quality. You can pretty much find it everywhere, at professional recording studios, connected to a home computer, stages everywhere, virtually anywhere. From a professional level microphone, the SM-58 isn't too far behind. It's not at the top of Shure's product range, but it offers a great quality sound for the price. The SM-58 is an XLR microphone, which means that it needs to be connected to an external mixer, adapter, or your computer, but you will need a sound card that supports XLR. It's a cardioid dynamic microphone, it's directional, and it is very durable, practically unbreakable. Shure SM-58 the World's Toughest Mics.
People that have used this mic praised it for being a dynamic microphone instead of a condenser mic. It is extremely durable, along with the fact that it's seriously used by professionals everywhere make it a very reliable microphone.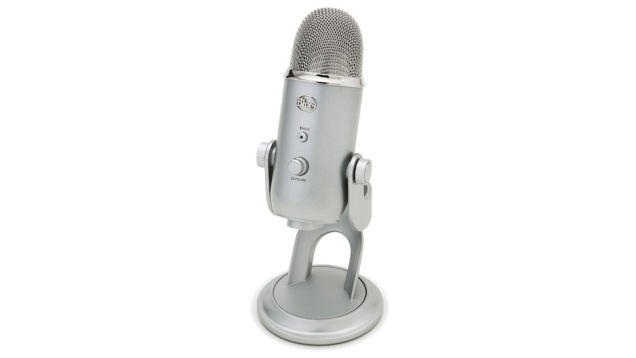 The Blue Yeti a popular microphone for its price. With it being affordable, this USB condenser microphone will deliver superior audio quality and include multiple audio modes to be used for multiple purposes. For podcasting or voice-overs, this mic can be set for a cardioid pickup pattern. For vocals or singing, it can be set for stereo. If you are in an interview situation, bidirectional is the option or omnidirectional for a group interview or conference call. It's powerful and effortless to use. It's a plug-and-play USB microphone. It also functions as an audio output and audio input device, which means you can plug your headphones into the Blue Yeti/Yeti Pro to hear yourself while you record.
You can find it at Amazon for about $100; Blue Yeti Pro is about $189.
People that have used the Yeti Pro said that the Pro Version is definitely a step up from the Yeti regular version. The Yeti Pro features a 24-bit audio interface that delivers better recording, and it supports an XLR connector for your mixer or any other device that supports XLR connections. Here is a link to find out more about the differences between the Yeti and the Yeti Pro. The Wirecutter also picked the Yeti as the best USB microphone.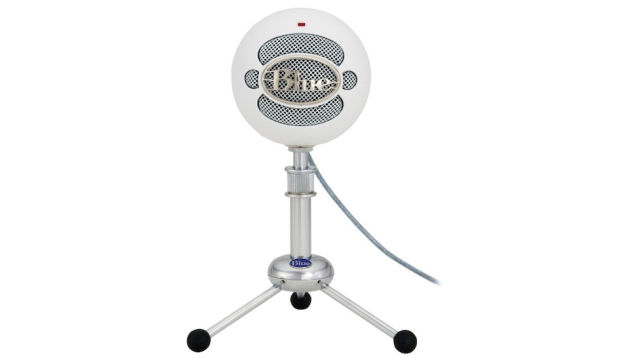 Blue Snowball was recognized as the first professional USB microphone in the world. It's been trendy among podcasters, as at-home professional audio, and very loved for the public that still relevant as a favorite microphone for good quality audio recording. It's Primary use for voice work, like podcasting and voice-overs, and it has also been used for professional voice-overs. This microphone is very inexpensive and affordable. The Blue Snowball is a USB condenser microphone and a plug-and-play microphone that works without any special drivers. It supports both omnidirectional and cardioid pickup patterns, so it can be used for one person or to pick up the audio from a room with a few people.
You can find it at Amazon for about $50.
The Snowball is one of the best desktop microphones under $100, as long as you know what you're doing with it. Some people will want to spend $30-40 dollars more to get the Yeti microphone, but if you don't need the extra features, the Snowball delivers good quality and is simple to use. It also works very well with the iPad; you will need an Apple Lightning to USB Camera Adapter Cable and will be great for audio recording or video chatting.
So… Which one is the best microphone from these desktop microphones?
That will be according to your needs and budget, but you will not go wrong with any of these desktop microphones.
💡How To Add And Configure A Microphone To Winamp with SHOUTcast