Facebook App Player For Shoutcast And Icecast Audio streaming
Update Aug/4/20012: Facebook Discontinues Official Mp3 Music Player in Timeline. Please "Like Us" on ShoutCheap facebook Fan Page to get informed when we update this information with a new tutorial soon.
*Note: This is not a ShoutCheap app, ShoutCheap published this article as information to Internet Radio Comunity. Any problems with this app you will need to contact the developer.
Share your Online Radio Station with all your friends on Facebook.  This is a very simple way of promoting your station and geting more listeners. Here I will show you how you can create a player to share in facebook. I saw other ways to add a player to your fan page but they were static, I like this option because it appears like a post and everyone can comment or click on the like button and then it will appears in their facebook wall.
These are the very simple steps:
First go to www.shoutcheap.com and click on the Facebook Like button. This is not a requirement but we will appreciate it.
1. At the top of your Facebook page do a search for "music". If you don't see it listed, click at the bottom of the list where say "see more results for music"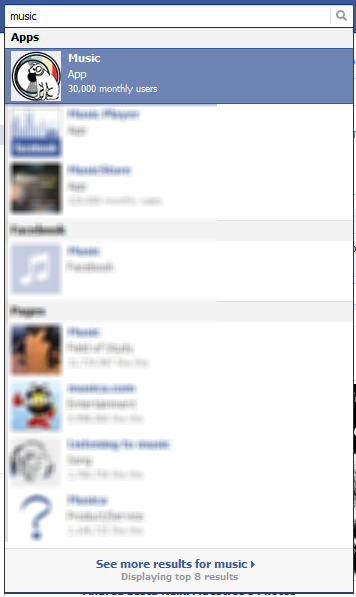 Then from left hand Search Filter menu click the apps. Locate the music app and click on "Go To App".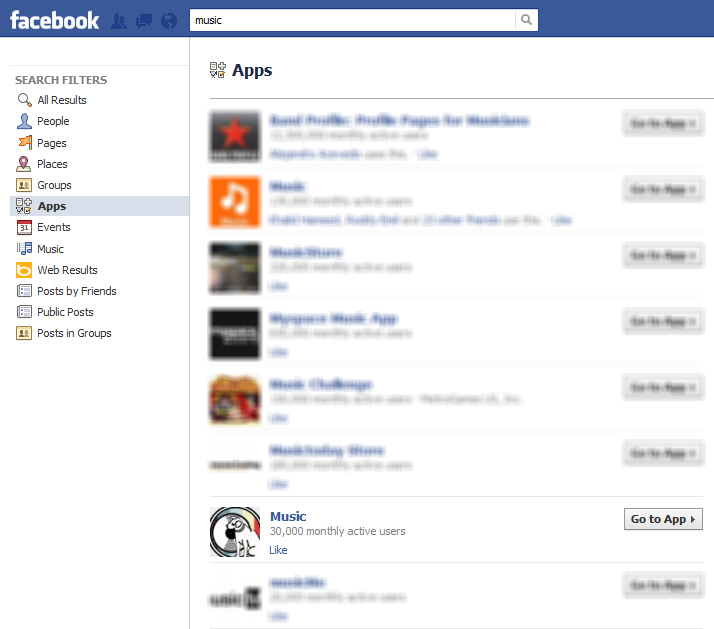 2. Click on "Allow" to let the app be added to your facebook account.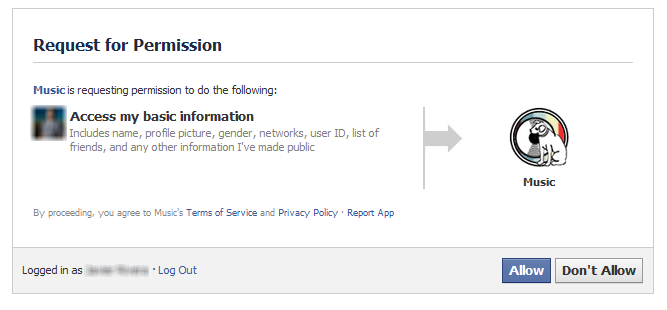 3. Here you can add more than one Radio station but we will add just one for this example. Click the "Link" button.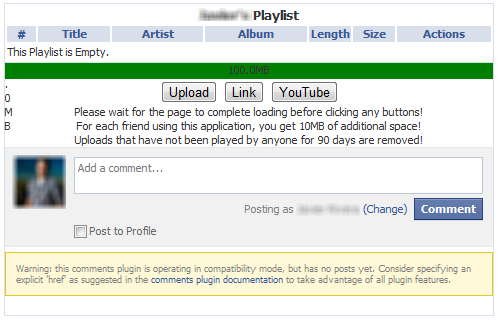 4. A window will open and here you can add your Radio Station information. The most important information on this window is the URL. This URL is the live audio streaming from your internet radio station. You can add a Shoutcast or Icecast URL as follow:
Fror Shoutcast:

http://ipaddress:port/;stream.nsv

Fror Icecast:

http://ipaddress:port/mountpoint

(mountpoint usually is /stream)
And then you can add a description if you want. After that you can click on Save.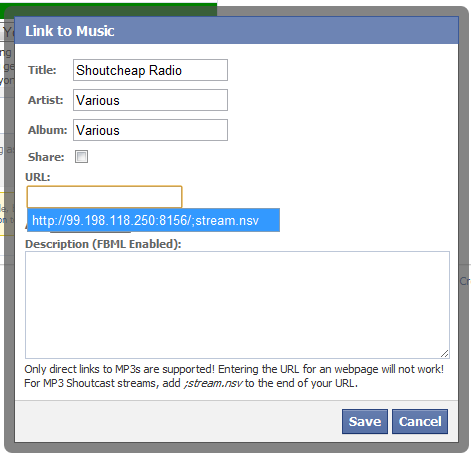 5. After you click on Save button a window will open to post it to your wall. Here you can write a message with your website URL and decide with who you want to share it.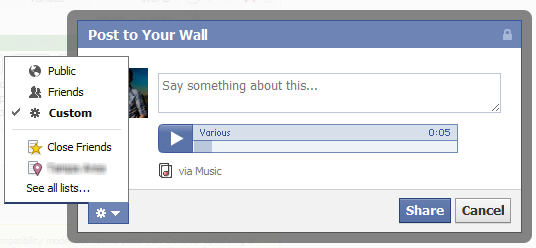 Choose a Plan to start your Internet Radio and Broadcast to all the world.