Top 10 Ways to Keep your radio Listeners Listening Longer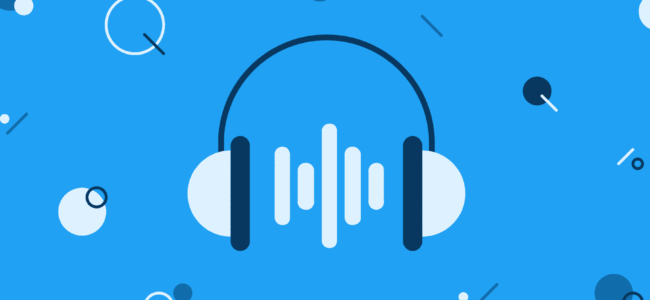 Adding new radio listeners to your internet radio is a great goal; it's also essential to concentrate on your current listeners. A way that helps you focus on your current listeners is by keeping them listening longer. It would help you gain focus on your audience and help you improve and grow your station. In this article, we go over ten ways to help you keeping your listeners listening longer.
1. Keep your programming refreshed.
Of course, your music needs to be good and according to your target listeners' taste to keep listeners listening. Having good variety with fewer repetitions, an interesting rotation, etc. However, the work doesn't stop there. You have to keep updated programming to keep your station fresh and not repetitive and stale. Turns listeners away.
2. Inform what's happening.
After updating your programming, you need to let your listeners know of the changes. You should be telling your listeners what is going on with the station, even if nothing has changed. If they know what to expect, they'll tune in and stay because they know what they're tuning into. Tuning in and not knowing what is happening can lead to a shorter listening time, so inform your listeners constantly what is happening and what they will expect at least every 15 minutes and identify the station, name, and format in between every song.
3. Song requests.
Song requests are an excellent way to keep listeners listening and involved! Ask for song requests; via email, call-in, or social media. This way will keep listeners waiting to hear the song it was requested.
4. Radio imaging.
Radio imaging can transform your station for the better and lead to longer listening times. Still, you want to be mindful of the frequency and style of the image of your station. Be sure that the imaging fits easily into your station, and it's not intrusive, repetitive, or jarring. You want the imaging to be a transition without breaking your musical tone. The same rule applies to promos, intros, and outros. These are excellent ways to advertise your station and deliver station info to your listeners. Still, they need to be brief and genuine. If the imaging is too aggressive at all, you could lose a listener instantly. Excellent imaging can keep listeners tuned in.
5. Be mindful hosting.
Being a radio host, you want your delivery to be the best way possible. Don't go too much off-topic that you are talking endlessly. You can offer your opinions and sarcasm, but you do not want to become rude, condescending, negative, etc. The goal is to keep listeners to stay tuned in and don't drive them away.
6. Use teasers.
Teasers are a good technique that keeps your listeners tuned in; tease them with what's coming in the next 15, 30 minutes, or later. Highlight what playlists, shows, or guests they would like to listen to, and they will likely stay tuned in or come back later.
7. Time signals.
Become part of your listener's daily routine by using time signals. Even though your listeners may be spread across many countries or different time zones, you can still deliver time signals hour by hour during their day. Also, to serving the majority of your listeners, You can give multiple time signals according to your listener's zones.
8. Interaction.
Interacting with your listeners builds loyalty, and loyalty leads to listening longer. Answer comments, questions, post on social media, reply to emails that your listeners sent you. Do anything you can do to stay connected with your listeners.
9. Add value.
Additionally to the music you play, consider offering relevant information, advice, etc., to your listeners, which is relevant to them. Depending on your niche, adapt your information to it, life advice, events, movies or TV show, and so forth. Just remember to not want to overdo it. Only give a few valuable pieces to keep your audience interested to hear what info you have to say.
10. Giveaways and competitions.
Giveaways and competitions are another excellent way to encourage listening. Participants will stay connected longer to find out updates and if they've won. When announcing the winner, don't forget to let your listeners know about future giveaways or competitions, so they come back soon.
BONUS – Shoutouts.
Using call-in or social media, Offer your listeners a way to get a shoutout on your radio station. Whatever method you use to collect names for a potential shoutout can also tie in with any Giveaways and competitions. This is a great method of getting them to listen longer because they will be waiting to hear their shoutout.
BONUS – Credibility.
Even though 1 to 11 on this list helps to achieve credibility, you will also need to keep in mind the goal of making your station credible. Be a source in your niche by spreading accurate information, and be truthful to your audience. If you focus on credibility, you can be sure that listeners will likely rely on your station, meaning they will be listening longer.
Do not focus on getting new listeners only. It's important to focus on your current listeners as well. Most on this list would help keep your listeners listening for a longer period of time and help with your other goals, whether gaining new listeners, generally improving your internet radio station, becoming a niche source, or anything else. Do what you can to keep your loyal listeners listening longer.