WHY RADIO STILL IMPORTANT IN 2021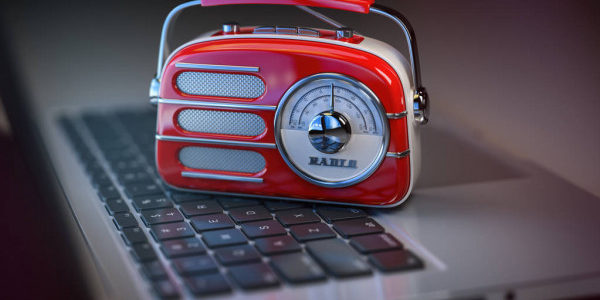 Radio still relevant today; short answer, Yes, here is why.
As one of the main ways of advertising has controlled a significant portion of the United States market since 1922. Since the start of radio ads, the industry has maintained strength in media, connecting listeners worldwide with talk shows, music, marketing, and more. But with the rise of digital media, some might say that radio is old school to appeal to 2021 consumers. 
My answer to that is no; is not old school at all. While the evolution of radio over the years, from traditional AM/FM to digital alternatives such as Spotify or Pandora, listening to news and music is still a habitual and central part of daily life. For small businesses, radio provides an affordable way to advertising; still has a lot of potentials and a lot of relevancy. Here's how.
EVERYONE ENJOYS MUSIC
Listeners of all backgrounds, interests, and ages love music. It's a world's unifier. Convenient, you can listen at the gym, In your car, during shopping, etc.; it's a medium that reaches out to listeners day and night whenever they live, play, and work.
Have you ever asked yourself, "do people still listen to the radio?" surprise!!!, almost everyone listens to the radio. Ninety percent or more above the age of 12 listen to a minimum of once a week, and a regular listener spends 13 hours tuning in weekly. Sixty-one percent have turned to radio, listen to content at least once a month.
Radio advertisements promise big gains in exchange for a fraction of investment. The latest Nielsen ratings show that 87 percent of people spend their time on their three favorites stations.
FREQUENCY IS BEST RADIO
Psychologists suggest that consumers need to be exposed three times to an advertising message before it starts to resonate. Business's advertising budget takes into consideration that radio is one of a few ways that offers an affordable, repetitive add plan.
Advertisements fortify Brand recognition in ways other mediums can't compete. Two hundred seventy-one million people over the age of 6 listen to the radio weekly. Frequency is a component and "secret sauce" for media advertising principles and is rare anywhere else.
SMART INVESTMENT
Radio Advertising cost has grown less than other forms of advertising. Newspaper rates increased as the circulation of printed newspapers has dropped. Television rates are expensive and run the chance of being unseen as more viewers record shows on DVR to skip the commercials.
SEGMENTING AND TARGETING LISTENERS
Advertising on stations that match your customer's interests is like giving them a treat; targeting would save you dollars. These are proven reasons. However, the method you will choose will depend on many factors. What your budget will allow and who your target audience is.
The potential of advertising in radio gives access to the local community, to address different submarkets using different stations, a designed message in radio can reach the right listeners, individuals that will become customers. Once you know identify to whom you're talking, it much easier to determine a way to communicate to them.
EMOTIONAL ROLE
Believe it or not, radio is quite visual, both figuratively and literally.
In a figurative sense, creative use of sound effects, voices, music, and commentary can paint a mental picture much like a book can trigger vivid imagery with nothing more than words on a page. With the right approach, radio advertisement can show, not tell, utilizing similar narrative techniques to influence consumers.
Radio evolution into a digital experience providing plenty of opportunities. You're welcomed with video and display ads throughout your listening experience on many radio apps, providing a balance between visuals and audio. This opens up a new way for advertisers, combining radio's power with visual marketing benefits, such as increased retention of information.